Hi everyone! Welcome to 3amgracedesigns!
I'm Donna. A Jesus girl. A wife to Mr. Patient. A mama to an amazing 8 y/o with hearing loss. For the last 12 years I've had the privilege of being Ms. Donna to six littles (ages 1-5) while running my own preschool/childcare in our home. They LOVE the fruits of my crochet hobby and keep my "To Make" list a mile long.
I picked up my first crochet hook in the year 2000 as a means to keep myself awake during a graveyard shift. I started with a giant blanket made out of variegated yarn and all double crochets! I quickly found the adorable world of amigurumi and taught myself how to read patterns. I can't deny it – I fell in love with "food with faces"!
Some of you have reached out and asked the meaning behind the name "3amgracedesigns". One of my favorite quotes has always been "Grace is getting what you don't deserve. Mercy is not getting what you do deserve." I don't know about you, but when I'm lying awake at 3am fretting over mama decisions, wife decisions, life decisions — that's when I most need God's amazing grace!
I'm convinced the crochet community is filled with the nicest, kindest people around. I've met so many amazing human beings through Instagram, Facebook, and Pinterest all via a little hashtag #crochet. I've witnessed us support each other through life, loss, and struggle. When I was diagnosed with a rare form of cancer in 2015 and underwent two surgeries and radioactive iodine treatment within two months — I received love, prayers and heartfelt packages from literally all over the world. Hookers are amazing peeps! 🙂
I hope you find patterns and inspiration throughout the pages here. We have a Facebook group where you can share your work and ask questions. https://www.facebook.com/groups/1896139077286143/
You can email me anytime! I hope you'll sign up for email updates and join us on our crafty, kawaii adventures.
I look forward to creating and sharing with you! Have a blessed day!
Happy Crocheting!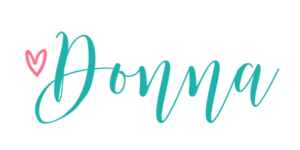 CONTACT:
Business contacts please email me at — 3amgracedesigns@gmail.com

Disclosure: This post may contain affiliate links. This means, we may receive a small commission if you choose to purchase something from a link we post. Don't worry, it doesn't cost you anything extra. This small percentage just helps us keep the power on and the Keurig stocked. We appreciate your support! View our