Happy Wednesday!
We are so thrilled to share the Supply List document for the upcoming City Play Mat C2C Crochet-along! Please read the document thoroughly, as it will most likely answer any questions you might have. You are always welcome to email us or contact us via our Facebook group!
This is a companion project to our Dollhouse Blanket C2C Crochet-along! If you are new to  3amgracedesigns, be sure to check out the sweet dollhouse blanket we designed!
Just a reminder – The City Play Mat project will run a little different than our previous projects. In the past, we released individual panels. At the end, all the panels were sewn together to make a beautiful masterpiece. If we released this project in panels, the roads would have ridges in the middle of them. We didn't care for that particular look with this CAL. We will instead be working one big piece for a smooth finish.
We divided the project into pixels (individual C2C squares). Each week we will release a certain number of pixels/rows. In the beginning, the rows are short so there will be several rows released. As we progress to the longer rows, there will be fewer released to compensate for the number of pixels in each row. The goal was to break it up and make it attainable!
The tentative schedule for this CAL is as follows:
1/24/18 – Week 1 – Rows 1-37
1/31/18 – Week 2 – Rows 38-53
2/7/18 – Week 3 – Rows 54-66
2/14/18 – Week 4 – Rows 67-76
2/21/18 – Week 5 – Rows 77-85
2/28/18 – Week 6 – Rows 86-93
3/7/18 – Week 7 – Rows 94-103
3/14/18 – Week 8 – Rows 104-112
3/21/18 – Week 9 – Rows 113-122
3/28/18 – Week 10 – Rows 123-135
4/4/18 – Week 11 – Rows 136-152
4/11/18 – Week 12 – Rows 153-184
Don't forget to PIN this project to your Pinterest Boards!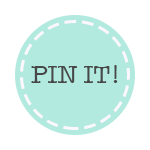 All of the charts and information will be posted here on our website. Be sure to sign up for our Newsletter to receive notifications each week. You are also welcome to join our Facebook group to share your progress and enthusiasm!

We are excited to share our project with you! See you next week!
Happy crocheting!