How To Crochet A Fortnite C2C Graphgan – Our Fortnite C2C Crochet pattern contains graphs for the graphgan crochet blanket based on the popular Fortnite game.
We had several of you reach out and ask if you can purchase the Fortnite project as a whole in advance – rather than wait for the free weekly version. After researching and networking with several other C2C designers, we've decided to add the Buy It Now (BIN) version of the entire Fortnite Blanket.
The paid version of the Fortnite C2C blanket contains all the graphs, written instructions, and appliques. The exception will be a free chart and appliques in our Resource Library (to be added at a later date).
Fortnite C2C Blanket Pattern can be purchased in our Shop.
Don't forget to PIN this project to your Pinterest Boards!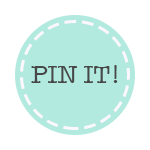 Happy crocheting!