How To Crochet A Fortnite C2C Graphgan – Our Fortnite Medkit C2C Crochet pattern contains our Week 7 graph for the graphgan crochet blanket based on the popular Fortnite game.
We're excited for Week 7 of our Fortnite free C2C CAL crochet pattern! We've worked hard to design a project you will love! This panel is one piece to our Fortnite C2C crochet pattern & tutorial for creating a game inspired graphgan blanket.
This week we have the Medkit. Our Medkit is made using Hobby Lobby 'I Love This Yarn' in Greybeard, White, Red, & Light Gray. It includes an applique for the Bandage on the left side.
We'd love for you share your progress and enthusiasm in our Facebook group! If you're not a member already, join us with the link below today!
Don't forget to PIN this project to your Pinterest Boards!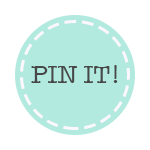 Download the Medkit chart.
Download the Medkit written instructions.
We are excited to share our project with you! See you next week!
Happy crocheting!

Bandage Applique
Materials
* Size H (5.0mm) Crochet Hook
* Hobby Lobby 'I Love This Yarn' in White and Light Gray
* Tapestry Needle
* Craft glue or hot glue gun (optional)
Abbreviations
St – Stitch
Ch – Chain
SC – Single Crochet
Inc – Single Crochet Increase
HDC – Half Double Crochet
HDC Inc – Half Double Crochet Increase
Sl St – Slip Stitch
FO – Fasten Off
BLO – Back Loops Only

Bandage
Row 1 – With White, Ch 13, SC in second Ch from hook and across (12)
Rows 2-8 – SC across (12)
Row 9 – Change to Light Gray, in BLO (this row only), Inc, SC9, Dec (12)
Row 10 – Change to White, SC across (12)
Row 11 – SC across (12)
Row 12 – Dec, SC9, Inc (12)
Rows 13-15 – SC across (12)
Row 16 – SC2, HDC, HDC Inc, HDC, SC, Sl St 3, SC, HDC Inc, HDC
FO, Leave long tail for sewing.
Assembly
* Sew or glue Bandage as shown.
In case you missed it:
Fortnite C2C Crochet-along – Supply List
Fortnite C2C Crochet-along – Week 1
Fortnite C2C Crochet-along – Week 2
Fortnite C2C Crochet-along – Week 3
Fortnite C2C Crochet-along – Week 4
Fortnite C2C Crochet-along – Week 5
Fortnite C2C Crochet-along – Week 6