Happy Grey Thursday! Welcome to Week 4 of our Crochet-along! We know it wasn't just our hearts that melted when Derek proposed a solution to his & Meredith's delayed nuptials in the locker room. He asked Meredith for a piece of paper. She didn't have one, but she did have a blue post-it Cristina had given her earlier that day. They agreed on what they were promising each other and each of them signed it. Derek then stuck it to the wall in Meredith's locker. Our sample panel shows the words "Post It", but you are free to change it to anything you'd like.
Download the Post It chart.
Download the Post It written instructions.
**A special thank you to our Facebook Group member Evelyn for providing the written instructions!**
We created a video to demonstrate how we created our words on the Post It panel.

Be sure to sign up for our Newsletter to receive notifications each week. You are also welcome to join our Facebook group to share your progress and enthusiasm!


Don't forget to PIN this project to your Pinterest Boards!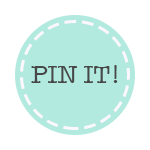 See you next week! Happy crocheting!