We're excited to announce our newest C2C CAL! Since launching our Big Bang Theory C2C CAL in 2017, we've received numerous requests for a Once Upon A Time CAL.
We've been hard at work designing a 15 week Once Upon A Time inspired blanket. The Supply List will release next Thursday, 10/25/18 and our project will officially begin the following Thursday, 11/1/18.
All of the charts and information will be posted here on our website. Be sure to sign up for our Newsletter to receive notifications each week. You are also welcome to join our Facebook group to share your progress and enthusiasm!

Don't forget to PIN this project to your Pinterest Boards!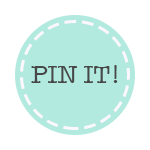 We are excited to share our project with you! See you next week!
Happy crocheting!