We're excited for Week 12 of our Once Upon A Time C2C CAL free crochet pattern! We've worked hard to design a project you will love! This panel is one piece to our Our Once Upon A Time C2C crochet pattern & tutorial for creating a show inspired graphgan blanket. Once you complete your panel, you will need to embroider or use puff paint to create the hands for your clock.
This week we have the Clock Tower. Some trivia about the Clock Tower:
The library and clock tower are featured in the title cards for "The Queen Is Dead" and "Dark Hollow.
The closed library during the First Dark Curse represents the way all the stories have been ripped from the fairytale characters lives.
The clock has been depicted in some form of broken state in every season of Once Upon a Time apart from Season Four and Season Seven.

The clock itself was "broken" until the end of "Pilot" in Season One, when time resumed in Storybrooke.
Cora broke the clock face in Season Two when she magically threw Johanna out of the tower in "The Queen Is Dead".
We'd love for you share your progress and enthusiasm in our Facebook group! If you're not a member already, join us with the link below today!

Don't forget to PIN this project to your Pinterest Boards!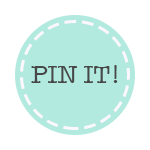 Download the Clock Tower chart.
Download the Clock Tower written instructions.
We are excited to share our project with you! See you next week!
Happy crocheting!

In case you missed it:
Once Upon A Time C2C CAL – Supply List
Once Upon A Time C2C CAL – Week 1 
Once Upon A Time C2C CAL – Week 2 
Once Upon A Time C2C CAL – Week 3
Once Upon A Time C2C CAL – Week 4
Once Upon A Time C2C CAL – Week 5
Once Upon A Time C2C CAL – Week 6
Once Upon A Time C2C CAL – Week 7
Once Upon A Time C2C CAL – Week 8
Once Upon A Time C2C CAL – Week 9
Once Upon A Time C2C CAL – Week 10
Once Upon A Time C2C CAL – Week 11