We're excited for Week 13 of our Once Upon A Time C2C CAL free crochet pattern! We've worked hard to design a project you will love! This panel is one piece to our  Once Upon A Time C2C crochet pattern & tutorial for creating a show inspired graphgan blanket.
This week we have the Sorcerer's Hat. According to Rumplestiltskin, the hat is crafted thousands of years ago. Every time some extra magic is absorbed, another star appears on the hat. Once something is freed from the hat, it can never be re-trapped.
We'd love for you share your progress and enthusiasm in our Facebook group! If you're not a member already, join us with the link below today!

Don't forget to PIN this project to your Pinterest Boards!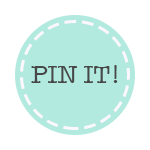 Download the Sorcerer's Hat chart.
Download the Sorcerer's Hat written instructions.
**A special thank you to our Facebook Group member Evelyn for providing the written instructions!**
We are excited to share our project with you! See you next week!
Happy crocheting!

In case you missed it:
Once Upon A Time C2C CAL – Supply List
Once Upon A Time C2C CAL – Week 1 
Once Upon A Time C2C CAL – Week 2 
Once Upon A Time C2C CAL – Week 3
Once Upon A Time C2C CAL – Week 4
Once Upon A Time C2C CAL – Week 5
Once Upon A Time C2C CAL – Week 6
Once Upon A Time C2C CAL – Week 7
Once Upon A Time C2C CAL – Week 8
Once Upon A Time C2C CAL – Week 9
Once Upon A Time C2C CAL – Week 10
Once Upon A Time C2C CAL – Week 11
Once Upon A Time C2C CAL – Week 12