We're excited for Week 6 of our Once Upon A Time C2C CAL! We've worked hard to design a project you will love! This panel is one piece to our Our Once Upon A Time C2C crochet pattern & tutorial for creating a show inspired graphgan blanket.
This week we have the Jolly Roger Pirate Ship & Granny's Diner. They are not meant to both be on the graphgan blanket – you will want to choose one or the other.
The Jolly Roger, formerly known as the Jewel of the Realm, is the ship on which Captain Hook and his pirate crew took refuge for many years. It is carved from enchanted wood, and is, therefore, the fastest ship in all the realms.
Some interesting Granny's Diner Menu trivia:
Hot cocoa is not on the menu, even though Emma and Henry both order it in several episodes.
Several customers are seen drinking or being served whiskey, which is not on the menu.
After moving in with Kathryn, David comes to the diner every morning at 7:15 AM to buy coffee for himself and his wife: one cream and sugar and one black.
Belle and Mr. Gold like to order hamburgers and iced tea.
Granny serves a special lasagna, often referred to, but it is not listed.
We'd love for you share your progress and enthusiasm in our Facebook group! If you're not a member already, join us with the link below today!

Don't forget to PIN this project to your Pinterest Boards!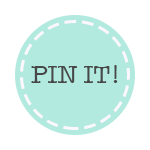 Download the Jolly Roger chart.
Download the Jolly Roger written instructions.
Download the Granny's Diner chart.
Download the Granny's Diner written instructions.
We are excited to share our project with you! See you next week!
Happy crocheting!

In case you missed it:
Once Upon A Time C2C CAL – Supply List
Once Upon A Time C2C CAL – Week 1 
Once Upon A Time C2C CAL – Week 2 
Once Upon A Time C2C CAL – Week 3
Once Upon A Time C2C CAL – Week 4
Once Upon A Time C2C CAL – Week 5