We're excited for Week 7 of our Once Upon A Time C2C CAL! We've worked hard to design a project you will love! This panel is one piece to our Our Once Upon A Time C2C crochet pattern & tutorial for creating a show inspired graphgan blanket.
This week we have Pongo. Adorable Pongo is Archie's beloved K-9 friend. He's based on a character of the same name from the novel "The Hundred and One Dalmatians".
We'd love for you share your progress and enthusiasm in our Facebook group! If you're not a member already, join us with the link below today!

Don't forget to PIN this project to your Pinterest Boards!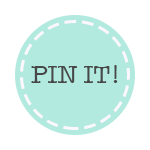 Download the Pongo chart.
Download the Pongo written instructions.
**A special thank you to our Facebook Group member Evelyn for providing the written instructions!**
We are excited to share our project with you! See you next week!
Happy crocheting!

In case you missed it:
Once Upon A Time C2C CAL – Supply List
Once Upon A Time C2C CAL – Week 1 
Once Upon A Time C2C CAL – Week 2 
Once Upon A Time C2C CAL – Week 3
Once Upon A Time C2C CAL – Week 4
Once Upon A Time C2C CAL – Week 5
Once Upon A Time C2C CAL – Week 6