How To Crochet A Caesar Drink Amigurumi Cuddler Pillow With Rosy Cheeks And Kawaii Smile. Our Caesar Drink Crochet Pattern Works Up Quickly.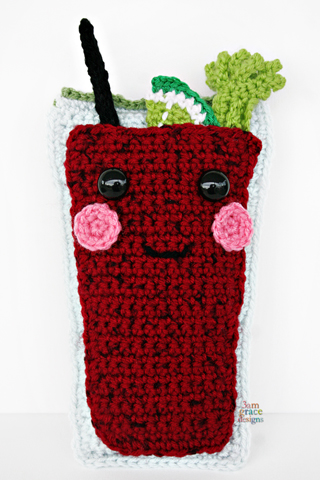 Hi friend! We're excited to share our Caesar Drink crochet pattern Kawaii Cuddler® with you!
Here are some fun facts we found about Caesar Drink while researching our pattern:
The Caesar was invented in 1969 by restaurant manager Walter Chell of the Calgary Inn (today the Westin Hotel) in Calgary, Alberta, Canada. He devised the cocktail after being tasked to create a signature drink for the Calgary Inn's new Italian restaurant.
Chell invented the Caesar, but widespread distribution of Clamato brought it to homes and bars across the country. According to an Ipsos-Reid poll commissioned by the company in 2009, the Caesar, or Bloody Caesar, is the most popular cocktail in Canada; Mott's estimates that more than 350 million are consumed each year.
But beyond the occasional American article praising the "Canadian Bloody Mary," Chell's heady blend of sweet, salty, sour, spicy and bitter notes hasn't gotten much love beyond our borders. Never mind — here, it's not only a source of pride, but it's a symbol of Canada's changing demography and Canadians' expanding palates
Our Caesar Drink crochet pattern is happy to join our other beverage friends Wine Glass Kawaii Cuddler®, Sweet Tea Kawaii Cuddler®, & Coffee Kawaii Cuddler®.
This is a beginner level pattern. Our finished Caesar Drink project is 5″ x 10″ using the recommended hook size. You are welcome to go up or down a hook size to create a different dimension. You can even hold two pieces of yarn together with a larger hook to create a giant cuddler. The sky is the limit!
If you've never worked one of our Kawaii Cuddler® patterns, they are geared towards beginners. You will work two flat pieces and single crochet them together to finish the piece. Even if you've never been able to crochet from a pattern before, we're confident you can create with a 3amgracedesigns pattern. We encourage you to join our Facebook Group where we remain active helping with questions! We love passing our love for the craft on to others!
We hope you enjoy making your very own Caesar drink! We cannot wait to see your creativity. When you complete one, please post it in our Facebook group or tag us on Instagram #3amgracedesigns. We love seeing your work!

Click HERE to purchase the Caesar Drink Kawaii Cuddler® crochet pattern
Don't forget to PIN this project to your Pinterest Boards!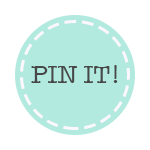 Click HERE to purchase the Caesar Drink Kawaii Cuddler® crochet pattern