How To Crochet A Christmas Cookie Amigurumi Cuddler Pillow With Rosy Cheeks And Kawaii Smile. Our Christmas Cookie Crochet Pattern Works Up Quickly!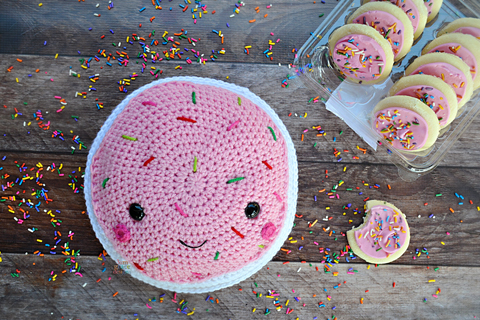 Hi friend! We're excited to share our Christmas Cookie crochet pattern Kawaii Cuddler® with you!
Here are some fun facts we found about Christmas Cookies while researching our pattern:
Santa Claus eats over 300 million cookies on Christmas Eve.
It wasn't standard practice to leave cookies and milk out for Santa Claus until the 1930s. Historians posit that it was something parents encouraged children to do in order to teach them how to share and be charitable during a time of economic depression.
Thank Queen Elizabeth I for adorable little gingerbread people. While she didn't actually bake the cookies herself (she was a queen, after all), she did request that her royal bakers create gingerbread cookies shaped like visiting dignitaries in order to honor them.
We love baking with our family's and sharing the magic of the season. We make Sugar Cookies every year! The color possibilities for this design are endless..from Frosting to Sprinkles.
This is a beginner level pattern. Our finished Christmas Cookie project is 11″ Diameter using the recommended hook size. You are welcome to go up or down a hook size to create a different dimension. You can even hold two pieces of yarn together with a larger hook to create a giant cuddler. The sky is the limit!
If you've never worked one of our Kawaii Cuddler® patterns, they are geared towards beginners. You will work two flat pieces and single crochet them together to finish the piece. Even if you've never been able to crochet from a pattern before, we're confident you can create with a 3amgracedesigns pattern. We encourage you to join our Facebook Group where we remain active helping with questions! We love passing our love for the craft on to others!
We hope you enjoy making your very own Christmas Cookie! We can't wait to see your creativity. When you complete one, please post it in our Facebook group or tag us on Instagram #3amgracedesigns. We love seeing your work!

Click HERE to purchase the Christmas Cookie Kawaii Cuddler® crochet pattern
Don't forget to PIN this project to your Pinterest Boards!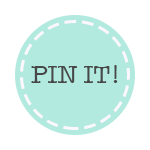 Click HERE to purchase the Christmas Cookie Kawaii Cuddler® crochet pattern