How To Crochet A Catcus Amigurumi Cuddler Pillow With Rosy Cheeks And Kawaii Smile. Our Catcus Crochet Pattern Works Up Quickly!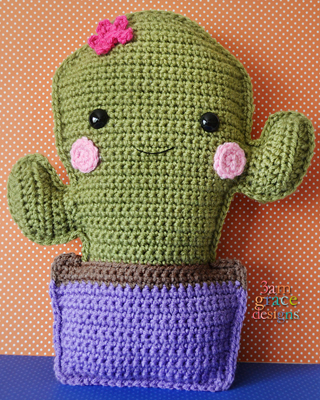 Hi friend! We had requests for a Cactus Crochet Pattern Kawaii Cuddler® crochet pattern so we got to designing! This cutie can be customized with any vase and flower colors you choose.
Here are some fun facts we found about cactus while researching our pattern!
Like other desert plants, cactus grow very slowly. But if conditions are right, they can become giants: the largest cactus on record was nicknamed "the Grand One." It was roughly 200 years old, 46 feet tall, and sported a dozen arms. This star cactus was damaged in a wildfire in 2005, and toppled a few years later.
The saguaro cactus is adapted to make the most of every drop of rain. The cactus has a single deep taproot—the rest of its roots grow close to the surface of the ground in order to absorb as much water as possible before it evaporates. Saguaros are supported by a ribbed, woody skeleton, which expands like an accordion to allow the plant to retain moisture.
 It's against the law in Arizona to harm a saguaro cactus: landowners need a special permit for any construction that will affect a living plant.
Our Cactus crochet pattern is happy to join our other outdoor friends Mountain Kawaii Cuddler®, Succulent Kawaii Cuddler®, & Sunshine Kawaii Cuddler®.
This is a beginner level pattern. Our finished Cactus project is 12″ tall using the recommended hook size. You are welcome to go up or down a hook size to create a different dimension. You can even hold two pieces of yarn together with a larger hook to create a giant cuddler. The sky is the limit!
If you've never worked one of our Kawaii Cuddler® patterns, they are geared towards beginners. You will work two flat pieces and single crochet them together to finish the piece. Even if you've never been able to crochet from a pattern before, we're confident you can create with a 3amgracedesigns pattern. We encourage you to join our Facebook Group where we remain active helping with questions! We love passing our love for the craft on to others!

Click HERE to purchase the Cactus Kawaii Cuddler® crochet pattern
Don't forget to PIN this project to your Pinterest Boards!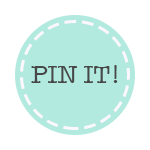 Click HERE to purchase the Cactus Kawaii Cuddler® crochet pattern