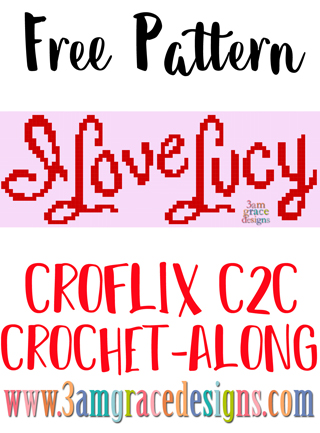 Hi friend! We are so excited about the enthusiasm for our new Croflix Crochet-along! We're so excited this banner was requested – we love I Love Lucy!
Haven't seen your favorite show yet? Post a completed picture of your Croflix banner in our Facebook group and get to pick the next show!
If you have questions about requesting your favorite panels in general, please refer to our original post Croflix C2C CAL. It has all kinds of great information! We are no longer accepting Croflix panel requests.
We'd love to encourage you to think outside the box with regards to your background colors. Most TV Show logos are done in reds, grays, white and black. That can get kind of boring. There are some beautiful variegated yarns out now that would be perfect for this lapghan! So have fun!
If you haven't joined our Facebook Group – please do! It's a great group of crocheters all helping and supporting each other with 3amgracedesigns.



Don't forget to PIN this project to your Pinterest Boards!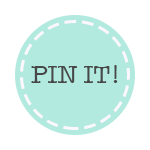 Download the I Love Lucy chart.
Download the I Love Lucy written instructions.
**A special thank you to our Facebook Group member Evelyn for providing the written instructions!**
Happy crocheting!


If you've missed any of our Croflix C2C Crochet-along, check out:
Croflix C2C CAL – Banners
Croflix C2C CAL – Croku Banner
Croflix C2C CAL – NCIS & The Walking Dead 
Croflix C2C CAL – Criminal Minds & Supernatural
Croflix C2C CAL – Netflix & Hulu
Croflix C2C CAL – Veronica Mars & The Handmaid's Tale