A couple of weeks ago, we introduced you to our Premium patterns. When we plan our Kawaii Cuddler™ series for a season or holiday, we generally plan a few patterns at a time. Moving forward, a portion of our Cuddlers in each series will be Premium and the remaining will be Free.
Michaelene & I are passionate about creating quality content for you. Up until this point, everything we've released from 3amgracedesigns has been free with the option of purchasing an ad-free PDF. Why are we switching things up? Quite simply, our overall goal is for 3amgracedesigns to pay for itself. There are expenses related to running a website. As those expenses increase, we have two options – stop creating content or find a way to move forward. The last thing we want is to stop. This is our way of moving forward while also still offering you free patterns. A happy medium, so to speak.
We hope you enjoy the new Cuddlers! Our third Premium release is the Grill. If you missed the first two Premium patterns, check out our Fox Kawaii Cuddler™ & the Firework Kawaii Cuddler™. With our BBQ Kawaii Cuddlers there is a free BBQ Sauce too!
Don't forget to PIN this project to your Pinterest Boards!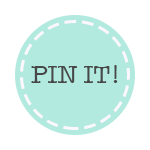 If you'd like to purchase our Grill Kawaii Cuddler™ pattern he is available in our Shop. Have an amazing Father's Day weekend! We appreciate your love for our work and the kindness you share with us each day in your messages and comments in our group.
Happy Crocheting!