Happy Grey Thursday! Who's excited for this Crochet-along?!
The Supply List document has a great deal of information. It includes sample layouts, yarn substitution lists, and C2C/Bobbin information for anyone that hasn't done corner-to-corner crochet before. Please read through the document — we tried to answer as many questions as possible. If you still have a question feel free to post in our Facebook group or email us at 3amgracedesigns@gmail.com.
Starting next Thursday, weekly charts and information will be posted here on our website. Be sure to sign up for our Newsletter to receive notifications each week. You are also welcome to join our Facebook group to share your progress and enthusiasm!


The talented Angie Jack with Harper Baby Shop has three Grey's Anatomy inspired crochet hooks designed if you'd like to crochet your project in Grey's Style!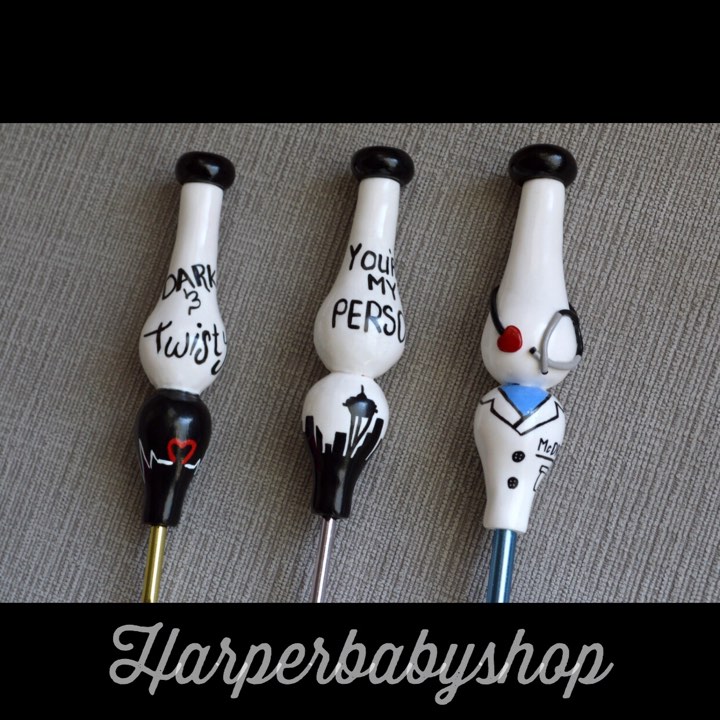 Download the Grey's Anatomy C2C CAL Supply List  Supply List
We are excited to share our project with you! See you next week!
Happy crocheting!