We're excited to announce our newest C2C CAL! We've been hard at work designing a free crochet pattern for a 15 week Fortnite inspired blanket. The Supply List will release next Tuesday, 1/22/19 and our project will officially begin the following Tuesday, 1/29/19.
All of the charts and information will be posted here on our website. Be sure to sign up for our Newsletter to receive notifications each week. You are also welcome to join our Facebook group to share your progress and enthusiasm!

Don't forget to PIN this project to your Pinterest Boards!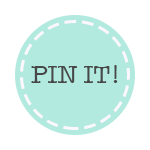 To answer some preliminary questions you might have:
Does the finished blanket look like the photo above?
No. Much like our other C2C Crochet-alongs, we have incorporated symbols that we felt best represented the overall Fortnite game.
Are you including ALL the symbols & characters from the game?
No – that would be impossible. Fortnite is a huge collaboration of characters, symbols, emotes — the list is endless. We did our best to include what we felt was most important.
What method are you using?
Mini C2C. But you are welcome and encouraged to use whichever method you like best. Just keep in mind, each method produces a slightly different size so your overall product will vary depending on which you choose.
How many weeks is the Fortnite CAL?
Fifteen weeks. While it's called a CAL, there is no pressure to "keep up". We all work at our own speed with the time our individual lives allow. The main goal is to have fun!
What size will this blanket be?
Each individuals size will vary depending on what method is used (Regular C2C, Mini C2C, etc), the hook size, yarn weight, and tension with which you crochet. The blanket is 100 pixels wide and the length will be determined by the bonus panels you choose.
I've never done a C2C before, how can I prepare?
We have the following videos for beginners:
C2C Overview for Beginner's video
We are excited to share our project with you! See you next week!
Happy crocheting!