How To Crochet A Fortnite C2C Graphgan – Our Fortnite Prickly C2C Crochet pattern contains our Week 4 graph for the graphgan crochet blanket based on the popular Fortnite game.
We're excited for Week 4 of our Fortnite free C2C CAL crochet pattern! We've worked hard to design a project you will love! This panel is one piece to our Fortnite C2C crochet pattern & tutorial for creating a game inspired graphgan blanket.
This week we have Prickly. Our cactus is made using Hobby Lobby 'I Love This Yarn' in Jellybean, White, Soft Blue, Red, Linen, Medium Blue, & Amethyst.
We'd love for you share your progress and enthusiasm in our Facebook group! If you're not a member already, join us with the link below today!

Don't forget to PIN this project to your Pinterest Boards!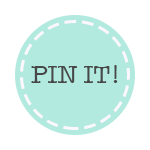 Download the Prickly chart.
Download the Prickly written instructions.
We are excited to share our project with you! See you next week!
Happy crocheting!

In case you missed it:
Fortnite C2C Crochet-along – Supply List
Fortnite C2C Crochet-along – Week 1
Fortnite C2C Crochet-along – Week 2
Fortnite C2C Crochet-along – Week 3