We're so excited for Week 7 of our Game of Thrones C2C Crochet-along! We've worked hard to design a fun project that Game of Thrones fans will enjoy.
In case you missed the news, when we announced our CAL, the sweet gals with Crochet Graph Lobby reached out and expressed they had designed a Game of Thrones project as well. 3amgracedesigns loves community over competition – so we've joined forces!
We've worked together to ensure our panels are the same size so that you are free to intermix both projects if you'd like. Or you can make TWO blankets! 3amgracedesigns has designed the 9 Game of Thrones Sigils and our graphs will all be posted here weekly, as normal. Lissa with Lissa Conley Designs has designed Game of Thrones characters and will be posting her graphs in the Facebook Group Crochet Graph Lobby. If you're not a member, head on over and join! They are the nicest gals around!
The Game of Thrones C2C CAL runs for 10 weeks. Each designer will release one panel per week. We're looking forward to a fun CAL!
We'd love for you share your progress and enthusiasm in our Facebook groups!
Don't forget to PIN this project to your Pinterest Boards!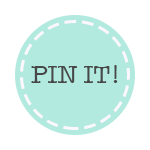 3amgracedesigns seventh panel is the Targaryen  Sigil:

Download the Game of Thrones C2C CAL – Targaryen Sigil chart.
Download the Game of Thrones C2C CAL – Targaryen Sigil written instructions.
We are excited to share our project with you! See you next week!
Happy crocheting!

In case you missed it:
Game of Thrones C2C CAL Supply List
Game of Thrones C2C CAL – Week 1
Game of Thrones C2C CAL – Week 2
Game of Thrones C2C CAL – Week 3
Game of Thrones C2C CAL – Week 4
Game of Thrones C2C CAL – Week 5
Game of Thrones C2C CAL – Week 6