Happy Grey Thursday! Welcome to Week 1 of our Crochet-along!
We worked really hard on this project — we hope you enjoy it. We've been asked several times about the panels themselves. There will be a mixture of word and picture panels.
It's a beautiful night/day to save lives was a phrase often used by Derek right before a surgery for good luck. Sometimes he added "Let's have some fun" at the end.
Be sure to sign up for our Newsletter to receive notifications each week. You are also welcome to join our Facebook group to share your progress and enthusiasm!


The talented Angie Jack with Harper Baby Shop has three Grey's Anatomy inspired crochet hooks designed if you'd like to crochet your project in Grey's Style!
Download the It's A Beautiful Day To Save Lives chart.
Download the It's A Beautiful Day To Save Lives written instructions.
**A special thank you to our Facebook Group member Evelyn for providing the written instructions!**
Don't forget to PIN this project to your Pinterest Boards!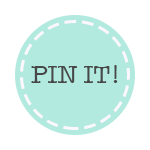 See you next week! Happy crocheting!